Cadventure Training Passport
00058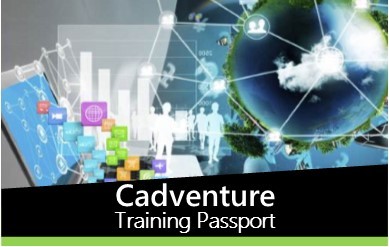 Cadventure Training Passport - from £1,250 for 6 days!
Book your Vectorworks Passport in 3 easy steps
1. Register your 12-month Passport to create your personalised schedule of courses. Our Training Team can advise on relevant training options and guide your choice to fit your experience, skills and targets. Your Passport can cover an Individual or Team.
2. Pay for your 'Passport'. You pay for blocks of sessions (5-50) and the more you book, the more you can save! You can top up your blocks with individual days.
3. You are now ready for take-off!
Why not book some Company Training Days? Train up to 8 delegates - at a single rate of £1200 per day*
Our training centres conveniently located in central London and Birmingham, and we can also provide a mobile training to deliver training at your place of business (or some other convenient location).
Find out more
Call us on 020 8038 3850 or email us
Please note: The Vectorworks Passport covers Vectorworks applications training only. We also provide Bentley Systems Passports - please contact us for more details.
Select your number of Training Days
6 days for the price of 5 (0) 12 days for the price of 10 (1250) 25 days for the price of 20 (3750) NO Training Passport Days (-1250)
Additional Passport Training Days